East Asia Blog Series
A Smart Solution for Protecting River Ecosystems from Urban Pollution
Chee Anne Roño
31 Mar 2021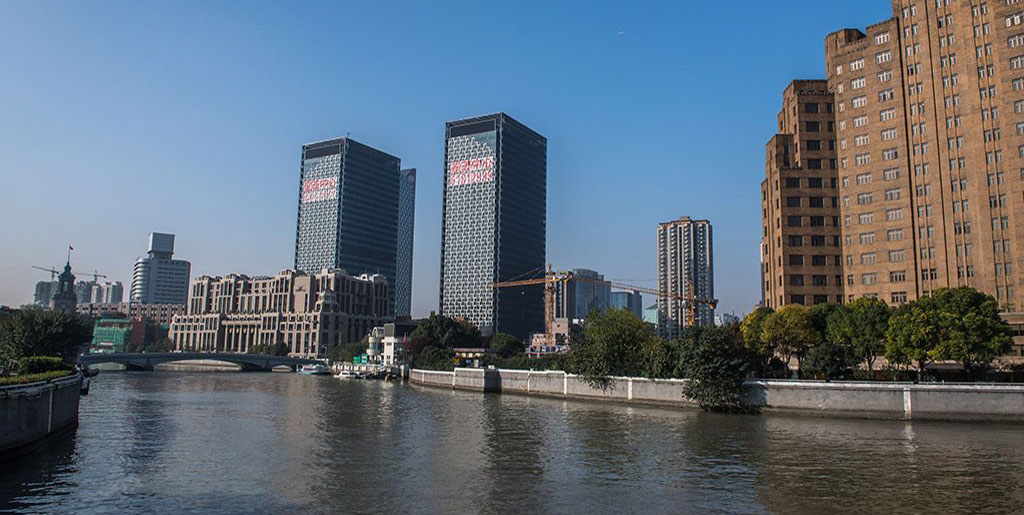 Cities can turn to integrated ICT solutions to better manage the environment, health and safety of their industrial parks and enterprises.
Overview
Huangshan City plays a critical role in protecting Xin'an River and other water ecosystems within the Yangtze River Economic Belt in the People's Republic of China (PRC) and in ensuring safe and clean water for 400 million residents. 
In 2019, the Cities Development Initiative for Asia (CDIA), a multi-donor trust fund managed by the Asian Development Bank (ADB), provided technical assistance to the city government to support the core aspects of a project that will upgrade sewerage and stormwater drainage facilities in Huangshan, a city in Anhui Province, to reduce pollution in the Xin'an River.
The CDIA technical team supplemented project preparation by introducing innovative and international best practices in water pollution management, including an environmental, health and safety (EHS) management system that also covers industrial parks and enterprises.
CDIA and the Huangshan government made their recommendations and technical roadmaps available online through a series of publications to guide project design and implementation.  
This is a summary of the publication Cost-effective Environmental Management: Networking ICT Solutions. It discusses the benefits of integrating information and communications technology (ICT)-networked systems with smart city data management platforms to improve environmental management and monitoring for industries and regulators alike.
Strategic Importance of Huangshan in Protecting Ecosystems
The Yangtze River Economic Belt is an environmentally focused economic development initiative covering nine provinces, including Anhui. The region is home to over 40% of the country's population and contributes about 45% of the national economic output. Freshwater from the region provides drinking water for 400 million people. Qiandao Lake and the Xin'an River are the main sources of drinking water for 10 million residents in the Zhejiang Province.
Huangshan City lies some 100 kilometers south of the Yangtze River, in the southern part of Anhui. It is composed of three districts: Tunxi, Huangshan, and Huizhou; and four counties: She, Xiuning, Yi and Qimen. It has a population of 1.4 million. Its UNESCO World Heritage sites, which include Mount Huang or Yellow Mountain and the ancient villages of Xidi and Hongcun, draw more than 70 million tourists every year. However, the rapid growth of tourism, along with economic development, urbanization, and intensive agriculture have increased environmental pressures on the Xin'an River Basin and damaged water quality. The city urgently needs strong water management and sustainable green development to improve water quality and protect river ecosystems.
The city government pursued innovative approaches and integrated ICT in the design and implementation of the Xin'an River Project. CDIA provided technical assistance in the areas of first-flush stormwater pollution management; EHS management; climate change adaptation and mitigation; and ICT application. It enhanced the government's understanding of the design, construction, operation, and maintenance requirements of suggested innovations. These joint efforts contributed to the approval of a $100 million loan for the project from ADB in December 2019. The project is also supported by a €50 million loan from German development bank KfW.
Integrating Data and Systems for Environmental Monitoring
CDIA helped rethink the project design for the ICT component and demonstrated the benefits of networked, real-time monitoring of industrial parks and manufacturing enterprises to reduce the risk of water and air pollution. It also highlighted the cost-effectiveness and the advantages of data sharing and integrating separate ICT systems into Huangshan's Smart City platform. Doing so reduces the risk of information isolation in key environmental areas and helps improve monitoring and emergency response.
Under the original project design, four information systems will be developed: smart water conservancy system for Huangshan (as a whole), smart environmental monitoring system for Qimen County, and smart EHS systems for Huizhou District Industrial Park and She County Industrial Park.
The CDIA team reviewed the feasibility studies on the four systems, conducted its own technical analyses and site visits, and engaged with various stakeholders. Based on its findings, the team proposed that the four originally separate ICT programs should be linked, and Huangshan's Data Resource Administration Bureau (DRAB) should lead the top-level design to establish a centralized, structured platform to assure policy compliance and resource sharing between the different systems. Specifically, any common functions shared by ICT systems at the implementation level should be integrated into one system, administered by the DRAB, and ultimately integrated into Huangshan's Smart City platform.
The integration of the project's ICT components in the Smart City platform will enable them to be linked with other data sources and for data analytics to be shared, thereby boosting environmental monitoring and risk prevention.
The Case for Developing One System
The CDIA technical team developed a web-based EHS management system (WeHS). It aims to provide real-time monitoring of water and air quality as well as alerts on potential risks or hazardous leaks in the Huizhou District and She County industrial parks. The team proposed a conceptual design of how the two industrial parks and their manufacturing enterprises can cooperate to jointly improve EHS compliance and emergency response through advanced ICT and data sharing. The team demonstrated that separate systems can be merged into one to optimize resources and prevent duplication. The system is replicable in other industrial parks that are facing similar hazards, and it is scalable in operations. The WeHS software may also be used by other enterprises and park locators as an internal auditing tool and training platform.
In contrast to the original concept of four individual systems, the proposed single WeHS system will help provide real-time linkages between government, industrial parks, and manufacturing enterprises and better manage environmental or safety risks in the two industrial parks.
Overall, the revised project design was a paradigm shift from a conventional, compartmentalized, compliance-driven problem-solving approach to shared, cooperation-oriented environmental management in Huangshan City.
Key findings at a glance

Data integration should be central to the overall project design. In Huangshan, DRAB will take the lead in developing the core functions for EHS management systems as demonstrated in the pilot for the two industrial parks which will create a smart EHS or WeHS. The industrial parks may still develop smaller-scale management systems to address their specific needs. 
Data transparency can reduce environmental risks. Through the Huangshan Smart City platform, the project's ICT component will have access to real-time information in key environmental areas, which will help improve environmental monitoring and responses. 
Plan for economies of scale. The ICT systems to be developed for environmental management and monitoring have a number of common features. As the CDIA team has shown in its pilot study, these can be integrated into a single operating platform, enabling net savings of more than 60% on the project's ICT component.
The approach recommended by CDIA for ICT systems in the Huangshan Xin'an River Project shows that a well-designed system can support effective sharing of data and information and significantly improve management efficiency and effectiveness. It is hoped that the WeHS system will benefit not only the city but also other small and medium-sized cities in the PRC and in other countries in Asia and the Pacific.