East Asia Blog Series
Building Livable Cities in the PRC through Integrated Urbanization
Fang Wang
10 Dec 2021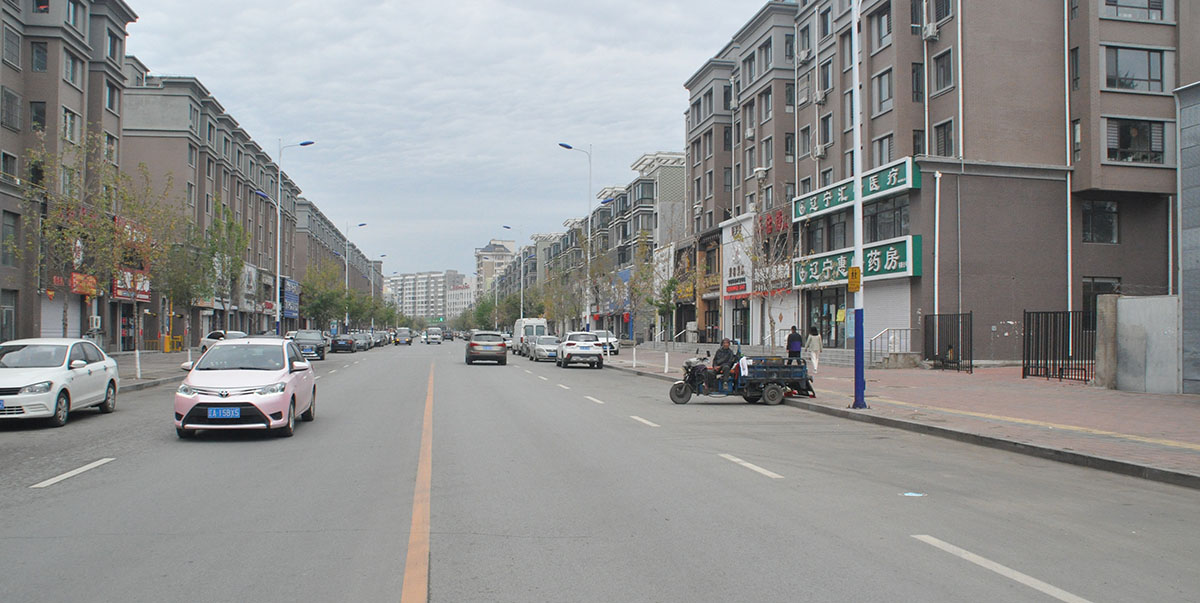 An integrated, green, and people-centric urban development strategy can help make cities inclusive and sustainable.
Overview
Like other provinces in the PRC coping with rapid urbanization, Liaoning is facing the challenges stemming from rural–urban migration, such as poor infrastructure, pollution, unemployment, inadequate public services, and poverty.
Recognizing that current urbanization trends will place excessive pressure on the provincial capital of Shenyang, the Liaoning provincial government saw the need to enhance infrastructure and services in key townships and cities.
A project funded by the ADB supported the province by implementing a sustainable solution to address these challenges through targeted infrastructure improvements in wastewater management, sanitation, heating, and transport services.
Project snapshot
Approval date: 25 October 2012

Closing date: 29 October 2019

Total project cost: $395.35 million 

Executing agency: Liaoning Provincial Government

Financing: Asian Development Bank, $150 million
Context
Liaoning province is in the northeastern region of the PRC. Its geographical center includes a cluster of cities and historical industrial bases. The urban population is expected to reach 85% of the total provincial population by 2050 from 65% before 2012, largely because of migration from rural areas.
The province has been lagging in economic growth because of the depletion of natural resources, the decline of heavy industries, and the pressures of rapid urbanization. Meeting the increasing demands on urban infrastructure, municipal services, and employment is a critical issue that needs a holistic solution.
Challenges
Among the challenges faced by many of Liaoning's cities and towns are poor infrastructure, pollution, the degraded water quality in the Liao River, and a large population of rural migrants and laid-off workers with obsolete skills.
The service breakdowns of old district heating facilities made the lack of heating a grave concern in winter, affecting women who are primarily responsible for housekeeping and caring for the sick and the elderly. Poor road conditions and lack of public transport services restricted people's mobility for economic opportunities.
In addition to gaps in existing infrastructure, municipal services were often of poor quality or limited—directly affecting the living conditions of residents, particularly those in towns or small cities. This requires substantial effort to enhance the institutional capacities of local governments and municipal service providers if towns are to reach their full development potential.
Solutions
An ADB-financed project implemented an integrated, green, and people-centric urban development strategy through targeted wastewater management, district heating, and urban transport development in key townships in central Liaoning province.
Promote people-centric infrastructure services and facilities
The project selected key townships and cities around the provincial capital, Shenyang, which has a population of 7.4 million to promote concentrated urbanization through towns and urban clusters development. Shenbei and Benxi are in the core Shenyang metropolitan area; Fuxin, Gaizhou, and Xinmin are along intercity connection belts outside the Shenyang metropolitan area; while Heishan and Huanren are included to strengthen rural links with urban areas.
The project constructed wastewater management systems to address the deterioration of the water quality of the Liao River, one of the seven river basins of the PRC. A wastewater treatment plant was also constructed in Shenbei new district (Xinchengzi Town) with a capacity of 25,000 cubic meters per day, 4.59 kilometers (km) of sewer pipes, and 7.89 km of stormwater pipelines. The treatment plant became operational in June 2019 and is fully utilized by 2021.
The project improved the district heating services of the Fuxin urban area by replacing small boilers and heating stoves in individual households. New primary and secondary heating pipelines totaling 20.76 km were constructed. The 20.9 km secondary heating network and 74.3 km tertiary heating pipes were upgraded. Fifty thermal stations were installed, and one heat exchange station was constructed. The project expanded district heating area by 3.1 million square meters in Fuxin.
The project promoted the development of environmentally sustainable urban infrastructure, which included upgrading and constructing roads, alley, and bridges; improving stormwater pipelines and sewer coverage; installing energy-saving lighting; and expanding public green areas.
Along with the road construction, the project laid out of 105 km of stormwater pipes, 25 km of sewers, and 25 km of water supply pipelines. The integrated approach significantly reduced both the construction costs and implementation period.
The project adopted holistic and inclusive road designs, bus priority lanes, and road safety features, such as traffic-calming measures and separate nonmotorized transport lanes. The roads constructed under the project included not only trunk urban roads and key bridges but also a considerable number of alleys and sidewalks, most of which serve the previously neglected corners in the urban area.
Enhance the capacities of local government officials in urban planning and management
Officials and staff of key government bureaus were trained in various aspects of eco-friendly urban planning, financial management, environmental management, and inclusive urban governance, particularly in the fields of transportation, heating, and sewage treatment.
Locals learned modern technologies to reuse the methane and waste heat from sewage. Intelligent heating control systems were introduced to reduce energy consumption of district central heating facilities.
The project also conducted a training program to promote social inclusion and equitable access to public services and economic opportunities, including jobs, for disadvantaged groups while promoting efficient use of resources and keeping local government finances prudent and sustainable.
Results
Improved urban infrastructure services
The project has contributed to improved sanitation, clean water supply, reliable and clean heating, and enhanced urban road linkages and related facilities in seven key townships and cities in central Liaoning. More than 1.6 million residents, of which 40% were women, benefited from the project. It enhanced the quality of life of the residents and promoted more competitive, green, and inclusive cities.
The improved district heating network have helped dispose individual heating stoves for about 5,079 households or 11,630 people. As a result, women and children have less exposure to pollutants from household heating stoves; fewer domestic chores and less time spent for space heating; and a lower incidence of respiratory diseases related to indoor air pollution.
Improved air and water quality
The operation generated significant environmental benefits in the project areas. The actual days of air quality equal to or above grade II increased to 309 days per year in 2019 from 265 days per year in 2011. The wastewater collection rate increased to 90% from 43% during the same period. The Fuxin district heating component decreased the use of standard coal of 27,771 tons and avoided 69,242 tons of annual carbon dioxide (CO2) emissions from 2019.
Through the urban road subprojects, better road condition and shorter travel times reduced fuel consumption, leading to a decrease of more than 56,760 tons of CO2 emissions per year.
The downstream water quality of the Changhe River (a branch of Liao River) and Qixing Wetland were significantly improved because of enhancements in wastewater and solid waste treatment facilities. Pollutants were reduced by more than 1,616 tons of chemical oxygen demand, 645.4 tons of biochemical oxygen demand, 23.5 tons of total phosphorus, 260.0 tons of total nitrogen, and 168.4 tons of ammoniacal nitrogen per year. The Qixing Wetland, the largest wetland park in urban areas in the country, contributes to biodiversity conservation by supporting a diversity of wetland plants, animals, and waterbirds. The wetland has been turned into a public park for residents to enjoy the green and pleasant scenery.
Lessons
Implementing an integrated urban development strategy helps promote the efficient development of livable, inclusive, green, and sustainable cities. People-centric principles in project design promote social inclusion and equitable access to urban services. Holistic road designs, road safety features, and bus priority lanes can help make services more inclusive to vulnerable populations, particularly women and the elderly.
Urban development projects are also particularly effective when accompanied by capacity development programs for key government officials to strengthen urban management and service delivery.