East Asia Blog Series
Decarbonization in Times of Crisis: An Asian Perspective
Alfredo Baño Leal
15 Nov 2022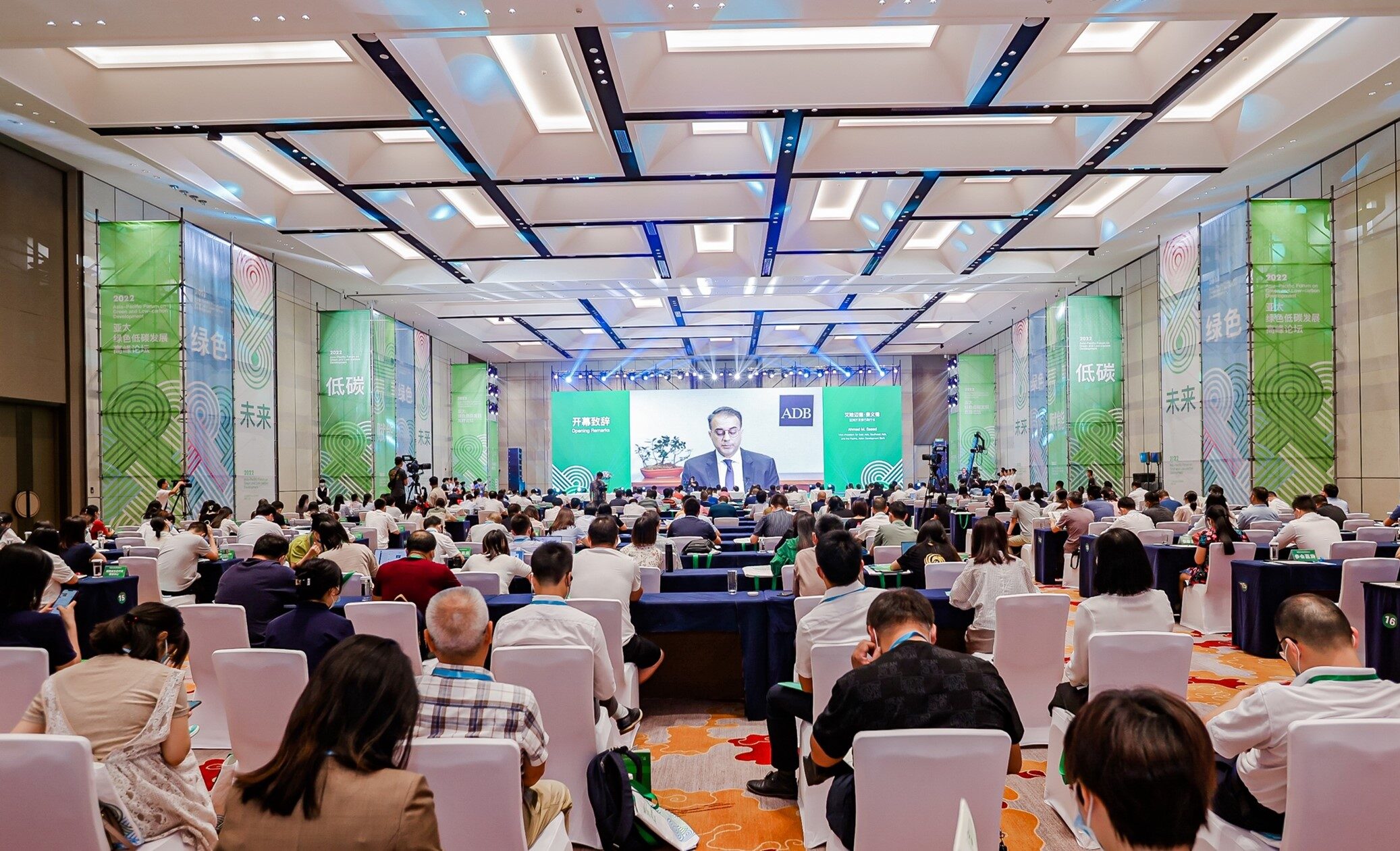 Toward the end of World War II, three strange bedfellows (Churchill, Roosevelt, and Stalin) set the foundations of the United Nations in Yalta. In view of what was at stake in reference to the Yalta Conference, Winston Churchill famously said "Never let a good crisis go to waste".
A triple energy, food, and climate crises are looming
Fast forward almost 80 years, we find ourselves living through various combined crises at once, and we should use them to increase our commitment to solve them without backing out. The Covid-19 pandemic created havoc across the world and required unprecedent containment measures. But restarting economies after so many months created a painful bottleneck effect that squeezed global supply chains. And if that was not enough, the Russian invasion of Ukraine created the perfect storm in energy markets, which rippled across all other economic sectors. The result, an energy crisis that is causing a global inflation we have not seen in a generation. A food crisis that will bring millions to hunger. And let us not forget that the climate change crisis never left, and that the world keeps getting warmer and climate-triggered disasters nastier. The danger of economic recession is very real.
Not only policy, finance or technology, but all should be deployed
With this bleak background, the 2022 Asia Pacific Green and Low-Carbon Development Forum in Hunan, the People's Republic of China (PRC) brought together over 500 participants to discuss decarbonization in Asia Pacific region, with millions joining online the various sessions. It was discussed that governments should be serious about their climate objectives. Not just to sign some document at the different conference of parties (COPs), but to action on them. The PRC has established the "1+N policy framework", with "1" referring to the long-term objective of carbon neutrality in 2060, and "N" the various solutions to achieve carbon peaking in 2030. And the country has already included these guiding objectives in its latest Five-Year Plan at all levels of government, which are already being executed.
The forum discussed the importance of introducing new zero-carbon technologies in the energy sector, but it was also remarked that technology innovation alone is not enough. The willingness to adopt innovation is limited, as people prefer mature technologies rather than jumping at scale into something promising but unproven. Policies, carbon finance, and soft skills are needed to structurally transform the economy.
Energy transition and carbon markets are a necessary first step
There were focused sessions on the energy transition and how to optimize the use and transformation of energy resources. Digitalization was also an important topic of discussion, and the potential of artificial intelligence, cloud computing, and big data to increase resource consumption efficiency and decarbonization of electricity generation and supply chains.
It was mentioned that accurate carbon emission monitoring systems and a functional carbon market, like the recently launched national Emission Trading Scheme (ETS) in the PRC are essential to achieve a low carbon economy. The ETS, once fully developed, will be essentially a multi-sectoral tradable performance standard, for being both a policy tool and a financing mechanism. It provides the carrot and stick to steer development of high-emitting sectors, like power generation.
Cities and industries transformation could lead the way
More than half of the four billion residents in Asia-Pacific live in urban areas and about a billion are likely to join them by 2050. Asian cities, with an ever growing population, need to decarbonize across all sectors, from buildings and construction materials, to urban transport or water supply. Green buildings were discussed, and how to achieve zero-energy buildings by reduced energy consumption and solar generation. And as the PRC is the factory of the world, the development of Industry 4.0 is being put forward by building and retrofitting industrial zones to become carbon neutral. Transforming industrial parks into smart eco-parks that aim at zero environmental impact in their processes and operations, by eliminating air and water pollution through appropriate treatment and waste disposal, as well as significantly reducing greenhouse gas emissions.
Delegates pointed out that billions of dollars in funding are needed to meet the PRC's dual carbon objectives, and climate finance are crucial in this structural low carbon transformation. Private sector participants remarked that MDBs could be agents for change and enable private sector involvement in ambitious decarbonization programs. Like with ADB's Energy Transition Mechanism, MDBs bring credibility to projects, encouraging institutional investors to get involved.
A common effort is needed to fight these crises
Each year, the forum brings together many different stakeholders that need to cooperate, share lessons and knowledge, and learn from each other's experience. Government officials, academia, business people, investors and financiers, all have to join forces to help the PRC and Asia-Pacific reduce its dependence on fossil fuels, reduce carbon emissions, improve food security and climate resilience, and work for a clean and sustainable world for future generations to thrive. If we do not take this task seriously, more (and worse) crises will keep hitting us, driving more people into poverty and reversing the impressive economic development of the last three decades. Perhaps we should follow Churchill's advice and do not let these crises go to waste. It is about time to act.