Frontline Stories
Health Workers in Wuhan Battle Uncertainty and Endure Long Hours to Fight COVID-19
14 Aug 2022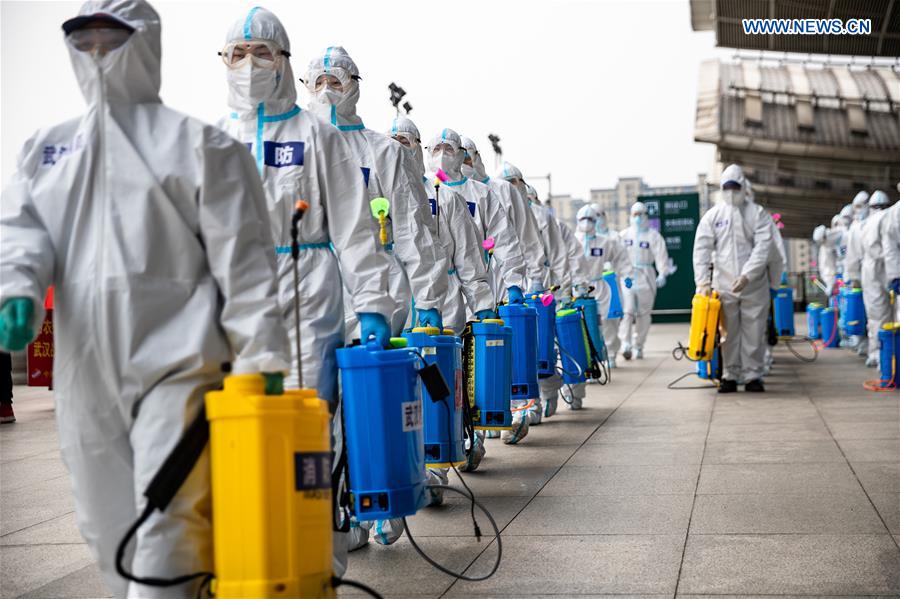 On 15 February 2020, Dr. Yin Liu, 33, arrived in Wuhan City with a team sent by the Anhui provincial Center for Disease Control (CDC). His wife found out only the next day, from watching the news. When she called to ask why he hadn't told her, he said the epidemic was serious and he didn't want her to worry; she had her hands full enough with their 13-month-old son. They kept in touch on WeChat every night. He asked her not to tell his aging parents. 
Dr. Liu has worked in the health education unit of the provincial CDC in Hefei City, Anhui Province for 6 years with four others. Before the COVID-19 pandemic, he had majored in medicine and then worked on health literacy for 6 years.  
The CDC sent 13 people to Hubei Province in three batches. Dr. Liu was in the second one. He stayed for 44 days, until the end of March. "Not many people were sent to the frontline," he said. "It was unforgettable."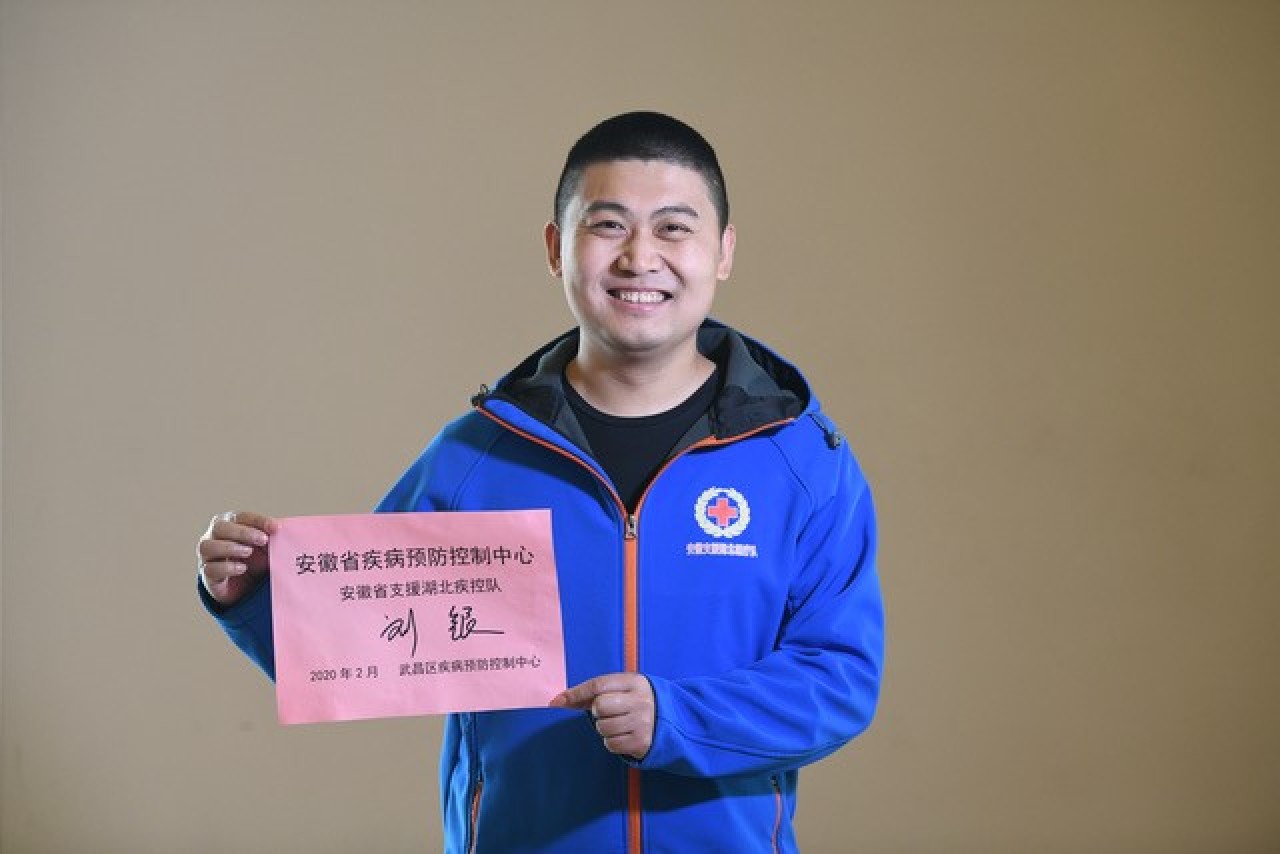 Before he left for Wuhan, CDC staff were monitoring Wuhan. By the eve of Chinese New Year, they were on edge. The CDC leadership worked through the holiday. "I was at home," Dr. Liu recalled, "but told the leaders that if they needed me to fight the epidemic, I would return to work immediately. My colleagues and I wouldn't hesitate. It's what we were trained for. We were on 24-hour stand-by."    
With the confidence of youth, Dr. Liu said, "I wasn't afraid of being infected as long as we protected ourselves. And if I did get infected, the worst that could happen would be a mild case."  
What they saw in Wuhan, however, alarmed them. The CDC had sent the teams off with all its N95 face masks and enough personal protective equipment (PPE). "But we found that health professionals in Wuhan had been infected because they didn't have enough PPE," Dr. Liu said. "Some wore the same face masks for days. One staff member of the district CDC where we worked became infected after we arrived. Luckily, it was a mild case and she recovered and returned to work with us. She was really dedicated."  
The uncertainty and long hours were hard on Dr. Liu and his colleagues. They still didn't know what they were dealing with. Dr. Liu's team had never even had to deal with infectious disease control. They fast-tracked learning epidemiological investigation from an older, experienced colleague. They practiced calling close contacts and became more confident. The first 2 weeks were hectic, then the team got into the swing of things.  
Still, Dr. Liu said, "We were anxious, worried. We were staying at the quarantine hotel and wore two face masks when we went out. It was freezing. Everyone caught cold. I did twice. We hadn't brought enough cold medicine and couldn't get it in Wuhan during the strict lockdown. We had to share whatever we had. Later, the Anhui CDC sent us medicine, clothes for warmer weather, instant noodles, and the like, and things got better."  
Dr. Liu and his colleagues couldn't go out after work to take their mind off things. After dinner, they gathered in the corridor of the hotel, masked and at a safe distance from each other, to chat, smoke, tell jokes, and laugh. 
"A challenge," he said, "was worrying about my family back home. They fully supported what I was doing. But how would they cope? We eventually told my parents I was in Wuhan. My mother moved to Anhui to help my wife look after our son. My wife couldn't go to work because of the pandemic. I missed them a lot."  
Dr. Liu had some words of encouragement for less experienced health workers. "When we were first sent to Wuhan," he said, "we had to learn quickly on the job. We learned from doing." As for the future, he stresses that everyone must be prepared. "A lot of provincial CDC staff are recent graduates," he said. "We've suggested that all CDC personnel learn basics skills such as simple PCR sample collection by performing the procedure on each other. That way, when a new epidemic occurs, everyone from the CDC can get hands on and help right away."