Frontline Stories
Navigating the Pandemic
14 Aug 2022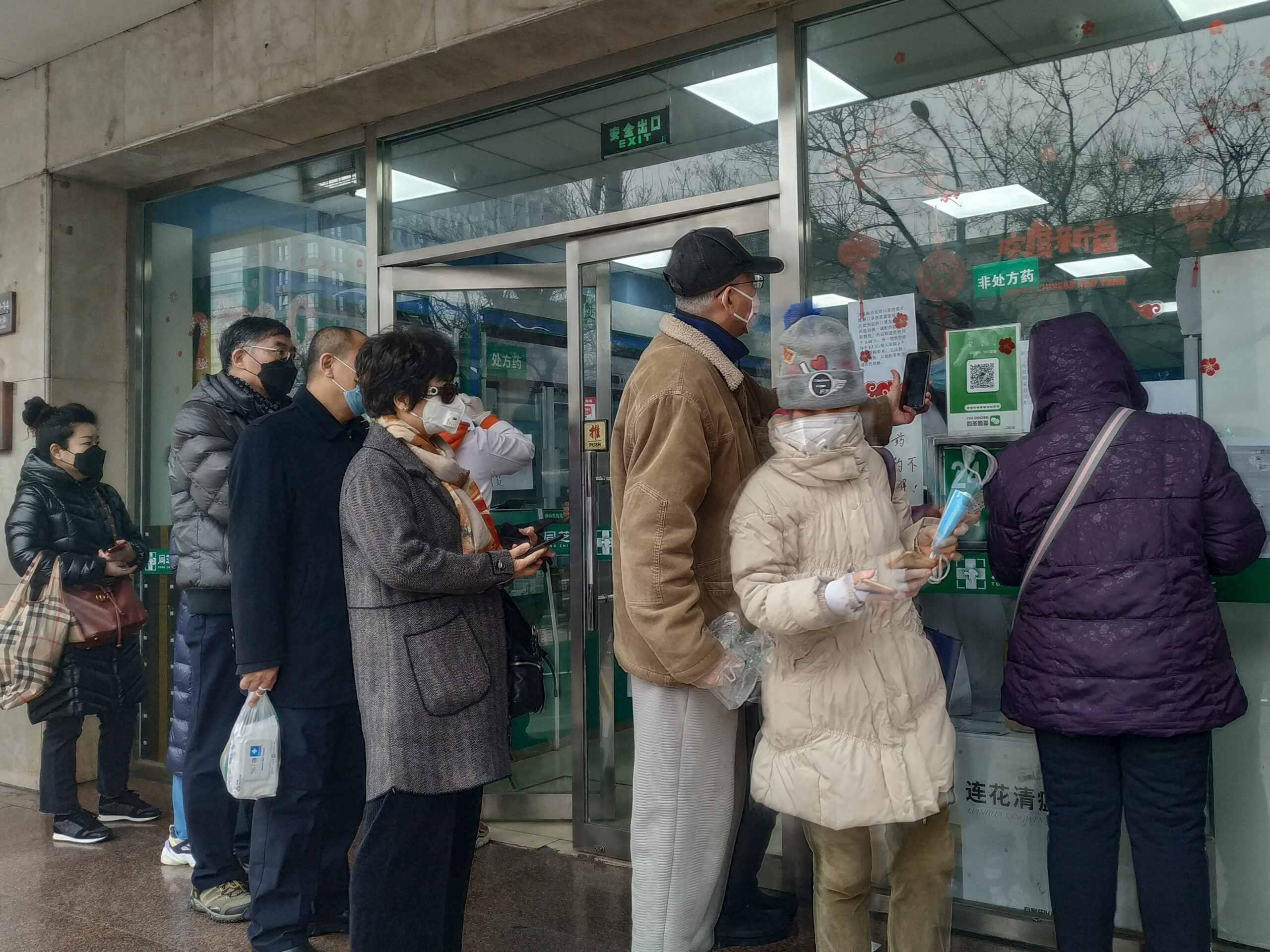 When the coronavirus disease (COVID-19) was new and not yet well understood, health-care workers in the PRC underwent strict training to prevent infection. Some were veterans of the battle against severe acute respiratory syndrome (SARS), which had spread in 2003, and knew the protocols and how to use personal protective equipment (PPE). Others were facing their first pandemic. Some had no PPE because supplies were low. In Wuhan City, Hubei Province, the pandemic's ground zero, many local health workers had been infected by COVID-19. Some had been wearing the same face masks for many days. Some died.

In the early days of the pandemic, as in other countries, health workers struggled with the surge in cases, weak coordination and networks, and unclear delineation of responsibilities. But as experts and the public learned more about the disease, government plans and protocols improved.
Many health workers learned the hard way that exacting prevention and control protocols are of the highest importance. Lina Wang manages health service stations in Wuzhong City, Ningxia Autonomous Region. She warned, "Whether at the community or hospital level, without meticulous management, there will be big risks."
Some areas, she said, lacked equipment, facilities, and personnel, discouraging health-care workers from going to the grassroots and keeping them in cities and tertiary hospitals. "Our staff," she said, "would be more efficient if they had tablets and better information technologies to check on people in their homes. Personnel working in the grassroots need more incentives and opportunities for promotion."
Centralized planning is key. COVID-19 Diagnosis and Treatment Protocols, published by the Chinese Center for Disease Control and Prevention (CDC), now in its eighth edition, continues to guide health-care workers by defining processes, building a reliable system, and setting standards for diagnosis and treatment.
At the height of the pandemic in Wuzhong, with a population of about 1.4 million and near major transport hubs, people returning from medium- and high-risk areas were tested, monitored (as were their close contacts), and quarantined in a hotel for 14 days then at home for 7. Those with fever were hospitalized.
When nucleic acid sampling started, the city mobilized all community health centers for the enormous task of conducting three rounds of tests and vaccinating all residents. The Shengli Township Community Health Center, where Mrs. Wang works, collected about 400,000 test samples, reviewed and rechecked hundreds of thousands of them, and administered more than 300,000 vaccines in 2021. Workers who delivered food and packages were tested regularly.
Wuzhong wasn't taking any chances. Nucleic acid tests confirmed positive cases in Yongchang City Garden neighborhood. The first was a resident returning from overseas. He was sent to the hospital. His parents, who were his close contacts, also tested positive. All restaurants the infected person and his family had visited were shuttered. Then the whole neighborhood was locked down.
Although Wuzhong had few confirmed cases, containment requirements remained stringent. Health-care workers could not leave Ningxia and had to take a nucleic acid test every 2 days. They could not meet anyone returning from other provinces before the returning person could show a negative test result. The government subsidized the polymerase chain reaction (PCR) tests and made testing sites widely available. The waiting time for PCR tests was reduced significantly, with results available about 6 hours after the test.
Dr. Lianzhi Zhang, a public health doctor and psychologist from Hefei City, Anhui Province, came out of retirement to join the fight against the pandemic. She welcomed Wuzhong's strict measures such as requiring a negative PCR test 48 hours before travel outside the province. She herself was once barred from boarding the train to Anhui for her usual trip home, as her PCR test result was delayed. She was allowed to travel only the next day, when she received her negative test result.
The COVID-19 pandemic demonstrated the importance of closely managed participatory community structures in containing the spread of the virus. Yanfang Li, a nurse and director of Jinxing Garden Community Health Service Station, Litong, Wuzhong, used the grid team model to organize the health station's efforts.
Community grid management is a strategy that divides urban communities into several responsibility grids. Decentralizing pandemic responsibilities enabled the timely collection and integration of information, guiding the grassroots COVID-19 response. Grid workers collected information on residents' needs, monitored people's body temperature daily, and bought and delivered supplies and necessities, including medicine, among others.1
At the start of the pandemic, each staff member was responsible for about 20 returned residents under quarantine; the station managed more than 100. During the first visit, staff gave infected residents safety guidelines, such as the need to separate their chopsticks and towels from those of family members. Most families had a separate dwelling or a room where a resident could isolate and talk with family members through video calls and WeChat. Staff visited residents on the day they returned and on the final day of quarantine, with phone calls in between.
Dedicated epidemiological investigation did much to contain the pandemic. Dr. Yin Liu, of the health education unit of the provincial CDC in Hefei, led a team to Wuhan to investigate confirmed cases and their families. The team helped the Wuchang district CDC collect PCR test samples. Health-care workers used the CDC lists of cases or close contacts and phoned them because the city was locked down. When people refused to cooperate, the health-care workers put on PPE and visited their homes. Local staff and volunteers sometimes asked the police to intervene.
Initially, five members of Dr. Liu's team investigated about 200 people per day for a week or two; that number declined gradually. An interview took about 5–10 minutes. The health-care workers wrote their reports at the end of the day, sometimes until midnight or later. They rotated night shifts so everyone could get some sleep.
Everyone needed mental health support. Mrs. Wang said that every community should have counselling psychologists for health-care workers and the people they care for. Her health center opened the first counselling hotline in the city using Dr. Lianzhi Zhang's own mobile number. Counsellors soothed those traumatized by the 14- to 21-day forced quarantines. Health workers leaned on their peers for emotional support. Aside from the physical exhaustion and the constant fear of catching COVID-19 and infecting their families, they had bouts of guilt and helplessness. Yet, they forged on.
The interviewed frontliners said the following mattered most to them:
Centralized planning, but decentralized response (e.g., through community engagement and the grid system).
Timely collection and use of information on the course of the pandemic.
A quick response mechanism to mobilize human and material resources for infection prevention and control, quarantine management, testing and epidemiological investigation, and care of the infected in hospitals and communities.
Mental health support.
Dr. Liu suggested that health-care workers everywhere take early action to stop pandemics:
Deal with any identified cases and small outbreaks firmly and as early as possible.
Invest in the needed human and material resources as early as possible.
Tackle outbreaks early to prevent them from spreading and becoming large-scale outbreaks.
Establish a nationwide communicable disease notification system.