East Asia Blog Series
Expanding District Heating for Greater Energy Efficiency and Cleaner Air
Xinjian Liu
1 Aug 2019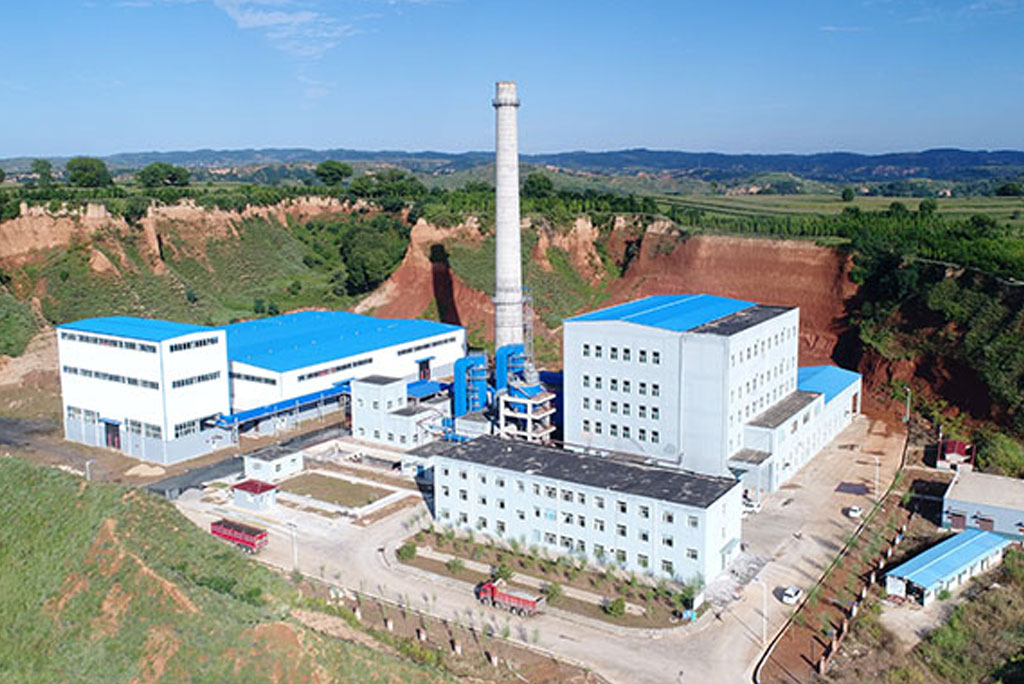 Overview
A project supported by the Asian Development Bank (ADB) has provided over 297,600 residents in five highly polluted urban areas of Shanxi Province with safer, cleaner, and more reliable heating services. The project improved public health particularly the health of the poor and women through better quality of indoor and outdoor air. It expanded the district heating systems and increased the adoption of coal mine methane to reduce the dependence on raw coal, wood, and coal briquettes as fuels for indoor heating and cooking.
This supported the PRC government's efforts in promoting greater energy efficiency and environmental sustainability and is consistent with ADB's strategy of fostering global public goods in the Asia Pacific region.
Project information
44013-013: China, People's Republic of: Shanxi Energy Efficiency and Environment Improvement Project
Project snapshot
Approval date: 31 Aug 2012

Closing date: 08 Jun 2018

Amount of loan: US$ 100 million

Executing agency: Shanxi Provincial Government

Financing: Asian Development Bank
Context
Shanxi is an underdeveloped inland province in the north-central region of the People's Republic of China known for its rich coal resources. The heating season in the province lasts for five months and temperatures can fall below -20°C during winter. Inadequate coverage of district heating in low-income urban areas forced residents to use indoor coal-based stoves for heating.
Development Challenges
Many of the heating systems in urban areas were old, inefficient, and lack proper emission control equipment. A major cause of respiratory disease, urban pollution from small boilers and coal-based stoves worsened indoor and outdoor air quality and caused significant cumulative harm to public health. Women and small children were particularly vulnerable to high indoor pollution, as they tend to spend more time indoors.
Solution
The Shanxi Energy Efficiency and Environment Improvement Project was proposed to provide greater energy efficiency and a cleaner environment in Shanxi province by extending and expanding district heating to more than 270,000 residents in five highly polluted urban areas of Shanxi province. Funded by a US$ 100 million loan from the Asian Development Bank (ADB), this project was designed to replace small, inefficient, and polluting neighborhood coal-fired boilers and coal-fired household stoves with energy-efficient combined heat and power plant, large heat boilers, and coal mine methane supply, thereby reducing the overall environmental footprints of district heating.
Four large coal-fired boilers and one gas-fired boiler were installed in Jinzhong city, Licheng county, Qin county, and Zhongyang county to allow the closure of hundreds of small inefficient coal-fired boilers and thousands of household heating stoves. Heat transmission and distribution networks with heat exchange stations and heating pipelines and supervisory control and data acquisition (SCADA) systems were also installed.
The project constructed a coal mine methane gas supply and distribution system in Liulin to supply gas of 88.6 million cubic meter (m3) annually. The system included the following facilities: gas supply and distribution pipelines, a gas storage station of 50,000 m3 capacity, 20 pressure-regulating stations, and a SCADA system.
The capacity of the executing agency, the project management office, and the five subproject implementing agencies to supervise and manage project implementation was strengthened through training and provision of needed logistics.
Results
District heating supply to 297,600 residents
The total district heating supply service capacity of the four heating subprojects reached 7.57 million square meters (m2) by 2017–2018 heating season and 8.12 million m2 by 2018–2019 heating season, which provided heating services to 297,600 residents, exceeding the original target of 6.8 million m2 heating area.
Coal mine methane supply to about 30,000 households
Coal mine methane gas could be supplied to about 30,000 households and 134 commercial customers, with the annual gas supply capacity of 88.6 million m3. In 2018, 40% of coal mine methane gas supply capacity was achieved and it is expected that full gas supply capacity will be attained by 2020. It would provide heating for 1.17 million m2 of floor area during cold season, and cooling for 0.3 million m2 of building area during summer.
Better air quality and energy savings
By 2018, the project improved energy efficiency and avoided the combustion of 104,960 tons of coal equivalent per year, resulting in emission reductions of 4,611 tons of sulfur dioxide, 18,288 tons of total suspended particulates, 3,181 tons of nitrogen oxide, and 315,046 tons of carbon dioxide. The project helped five urban areas to improve meeting Class II air quality standard by 16% to 27% in 2017–2018 heating season compared with 2011–2012 heating season. The incidence of respiratory diseases and other air pollution-related health risks are expected to lessen with the full development of the project in these areas.
Lessons
The project aligns with the government's socio-economic development strategy. The provincial and other local governments made the project one of their top priorities by providing the needed policy, technical, and financial support. All concerned parties demonstrated ownership of the project. Effective organization and project implementation ensured adequate supervision, monitoring, and cost control.
Innovative technologies in improving energy efficiency and reducing energy consumption were adopted in the transformation and development of Shanxi Province. The district heating supply subproject implemented in Jinzhong county has become the pioneer in innovation and construction of international advanced level of heat exchanger units and box-type heat stations. The first district heating supply, which used gas-fired boiler as heat source for county-level urban area of Shanxi Province, was developed in Zhongyang County. The Shanxi provincial government showcased this as an environmentally friendly sustainable approach to utilize clean energy for heating in the province. Many delegations within and beyond Shanxi have visited the project to learn about the innovative technologies supported under the project. Some heating companies have followed the project and adopted similar technologies in their construction of district heating supply projects. There is a big potential for further replication of the innovative technologies in other areas with similar conditions.